There are a large number of young professionals and young families moving out of Downtown Vancouver, and it is not because they have the desire to move from the city. The major reason for the move is price of course, but the two types of buyers are; (1) first-time home buyers; and (2) growing families needing the larger space of a single family house.
As mentioned, they are not moving because they do not love the city life. In fact they've grown to love it. And now they have to decide what suburb outside of the city meets their requirements. Many of the buyers I deal with enjoy the variety of cafes, restaurants, pubs, and shops. The mama and pop stores rule, while the major chain restaurants and stores are despised. Of course, everyone loves a great deal, but today, many are choosing the care of the personal face and locally run store over that of the no faced monster stores. This isn't always the case, but it is for important purchases and entertainment.
New Westminster offers a lot of the things these relocating buyers are looking for. However, I've felt that the Tri-cities (Port Coquitlam, Coquitlam, and Port Moody) have seriously lacked in the non-chain establishments.
Good news, it is improving! For instance, Port Moody is catching up with the addition of the Skytrain line and locally run stores like the new brewery Yellow Dog (http://www.yellowdogbeer.com). Yellow Dog Brewery is ideally located just across from the Rocky Pointe Park on the edge of the Burrard Inlet. They too were new residents to Port Moody looking for local businesses to go to.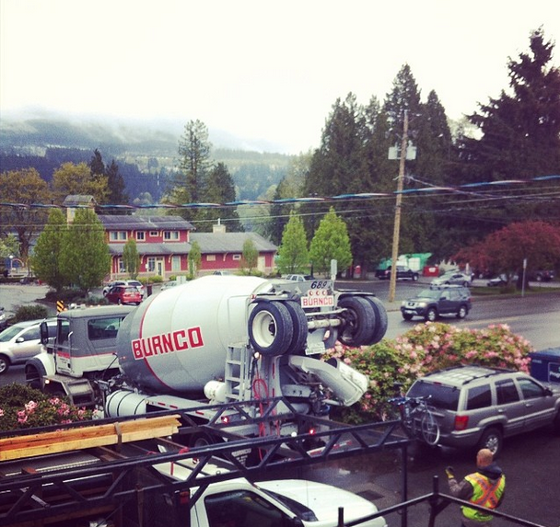 With the new buyers and trends, companies like Yellow Dog Brewery, will be very successful for years to come. Municipalities like Port Moody will only benefit from those who take the risk to start something new. The search for good beer is creating jobs throughout Canada (1 in every 100 jobs) and even tourism has seen a big push from beer drinkers heading to the Vancouver area. So of course the beer industry can affect the real estate industry! So head out and support the locally run businesses, and enjoy the finely crafted products.
Do you enjoy craft beer? Or do you want to see what the beer industry has become in your own area? Enter now to win two tickets to the Vancouver Craft Beer Week event on Friday June 6, 2014!! Sample beers from award winning local breweries and new breweries like Yellow Dog!
How to enter? Here are 4 ways you can enter:
(1) Email alex@citytosuburb.ca with "VCBW Contest" in the heading and your contact information.
(2) Email Alex & sign up for our newsletter that includes market updates, contests and valuable information.
(4) Follow City to Suburb on Facebook
Winner will be announced at noon on Friday May 30th. For any local real estate needs, contact:
Alex Jopson of Sutton Group - West Coast Realty
httip://www.citytosuburb.ca
604.626.1483
alex@citytosuburb.ca